Changing Server 2012 and Windows 8 Product Keys
March 11th, 2014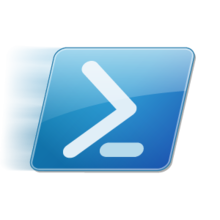 While completing a new  server for a client running Windows Server 2012  I noticed that preinstalled OS was not activated. When I went to activate it using the standard wizard I and kept getting errors.  Windows thankfully showed the last set of characters in the activation key.  This made it very easy to confirm that OEM activation key was not even close to what it was suppose to be according to the license sticker on the hardware.
The odd thing was that the Server 2012 install did not appear to allow for the changing of the key from the GUI's
So out came the Powershell....
The first step was to clear out the current wrong key.  To do so  simply opened Powershell with admin rights then enter this short command to removes the current Product Key:
slmgr -upk 
Now that the key is cleared you can either stay in Powershell and enter the new key with the following:
slmgr -ipk XXXX-XXXX-XXXX-XXXX (with the X's of course being the Key )
or
Go the the activation GUI and you will now be able to enter a Key
There you have it! Quick, simple and it gets the job done!