Free Hosted Exchange for Nonprofits
March 15th, 2014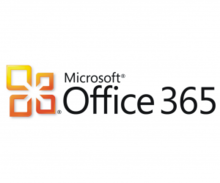 A few months ago Microsoft decided they would start donating Office 365 E1 plans to registered Not for Profit organizations and offer huge savings on some of their other plans (approximately 75% off).  Since the release of these programs we've helped numerous organizations transition to this enterprise solution.
So what is Office 365?
Office 365 is a way to have and use Microsoft products by subscription rather than hosting your own services.  At the very core is Microsoft's hosted Exchange Server environment, the business standard in email convenience. However it is much more than that. In addition to Exchange, Office 365 offers hosted SharePoint servers, Lync Messenger chat and meeting client, spam filter, website hosting, and much more.
Office 365 has a simple web interface that does not require much or any IT expertise to manage on a day to day basis, and requires no on premise servers to maintain.
Who qualifies for these free Office 365 accounts?
According to the following Microsoft statement, if you are a registered charity and provide services to the community, the chances are pretty good that you will qualify.
"Nonprofits and non-governmental organizations must be recognized as charitable organizations in their respective countries in order to be eligible for Microsoft Nonprofit Programs. Eligible organizations must also operate on a not-for-profit basis and have a mission to benefit the local community that could include, but is not limited to:
Providing relief to the poor
Advancing education
Improving social welfare
Preserving culture
Preserving or restoring the environment
Promoting human rights
Establishment of civil society"
For more information on eligibility please visit the following Microsoft page. http://www.microsoft.com/about/corporatecitizenship/en-us/nonprofits/whos-eligible/
How do I start the process?
Ok, if you are pretty sure that your non-profit organization meets Microsoft requirements for the donation, how do you proceed?
The complete process is pretty simple but can take some time. Remember, good things come to those who wait.
The first step is to sign up for the Office 365 Enterprise E3 for Non-profits through the dedicated Microsoft signup located at http://office.microsoft.com/en-US/compare-office-365-for-nonprofits-plans-FX104081605.aspx#bkPlans.
Whether you plan to actually go with a heavily discounted E3 plan or not, you still have to start with the E3 trial while you wait to be approved for the E1 plan donation. In our experience, this will take the full 30 days of trial to be approved.  Once this is done, you have the option to pay for the discounted E3 plan or switch to the free E1 plan.
Need Help?
Depending on the state of your existing email service, migrating your organization's email and other services to Office 365 will vary in time and skill required.  You may rely on using in house talent or hiring outside technical assistance.
If you require outside help, we recommend using a company that has great deal of experience working with Not for Profits (like us here at Internal IT), our experience working with non-profits could also potentially help you save money in other IT related areas.