Get Sophos'ed
December 30th, 2013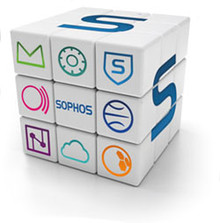 What are your plans for 2014?  We hope they involve getting Sophos'ed.
As 2013 quickly draws to a close we look back over the last year and all the great projects that we got to be a part of and were not surprised to see that many of them involved Sophos. These projects ranged anywhere from replacing inefficient antivirus products with the Sophos Endpoint Suite of products to installing email spam filtering and encryption with the Sophos Secure Email Gateway. We were also securing whole networks with the Sophos next generation Unified Threat Management firewall.  Whatever the project was, Sophos held true to their mantra of "Security Made Simple".
 Internal I.T. Ltd has been partnered with Sophos from the very start of our company. Over the last 12 months we were honored with becoming one of their preferred partners in Alberta, and we achieved Gold Solution Partner status. 
 During the next 12 months we plan to continue helping our clients with their plans to get Sophos'ed. Whether you are looking at implementing centralized whole drive encryption with Sophos Safeguard products or using their fantastic MDM (Mobile Device Management) solution, we can assist you.
Feel free to contact us at info@internalit.ca or call us (780) 669-0942.
Sophos'ed: The act of securing your network with a sophisticated security solution that is uncompromising in quality yet remains simple to deploy and manage (example: using any of the Sophos products).