Firewalls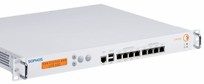 Next Generation Unified Threat Management
Simplicity is Sophos' mantra. You'll have complete control over all the security features you need all in one place, with none of the complexity.
They have invested heavily in streamlining the interface. This way you won't have to reach for the manual every time you need to update a policy or change a setting. So you're never more than a couple clicks from completing your task.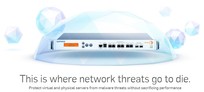 Advanced Threat Protection
Stop sophisticated attacks that a firewall alone can't stop with our Intrusion Prevention System (IPS).
Blocks application- and protocol-related attacks through deep-packet inspection.
Signature database of over 10,000 patterns and rules is updated every few minutes.
Multi-core engineered to run at maximum speeds on the latest processors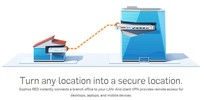 Easy Site-to-Site VPN
Sophos RED (Remote Ethernet Device) provides secure remote access to your off-site locations. It's the first security gateway that requires no technical skills at the remote site. Once installed, it forwards traffic to the UTM for complete security.
Our Secure SSL or IPsec VPN clients provide mobile and home workers with secure remote access from any location at any time. And our unique UserPortal means users can install VPN Clients and manage their spam too.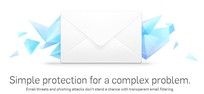 Complete Email Protection
Block spam and viruses while keeping your sensitive data safe.
Let users manage their spam quarantine and search a personalized mail log
Antivirus scanning keeps infected emails out of your mailbox
Protect your confidential emails from illegitimate access with email encryption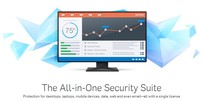 Proven Endpoint Antivirus
Extend protection to your desktops and laptops with antivirus, device and web control in one.
Scans files, webpages and devices blocking or cleaning threats
Device control reduces the risk of data loss and malware by managing removable devices
Built-in URL filtering makes sure users get the same level of web protection outside of the office as they do inside

Lightning Performance
Sophos' hardware appliances are purpose built, high-performance devices. They integrate our security applications with a hardened operating system (OS) on optimized Intel compatible server system.
By optimizing scanning and using multicore capabilities, they boost performance and give you the throughput speeds you need.
Dynamic App Control
In a couple clicks you can protect your employees from web threats and control their time online.
A graphical flowmonitor and dynamic reports let you check on the fly to see if your policy is working and make instant adjustments
Block, allow, shape and prioritize web applications like file sharing, IM clients, streaming media and games.
Deep Layer-7 inspection identifies over 900 applications, and gives feedback on unclassified applications too.
Customizable Web Filtering
Select from over 35 million sites in 96 categories to create safe web browsing policies—so you can minimize legal concerns around inappropriate content and maximize productivity.
You can set policy by users and time, using a variety of authentication options including IP or Mac Address, Active Directory SSO, eDirectory SSO and LDAP. Syncs with UTM Endpoint Protection to provide a single web security policy for users everywhere.
Complete On-Box Reporting
Sophos' built-in reporting means you'll know exactly what's happening with your users. Fix problems fast and shape your policies, keeping your users secure while boosting network performance. And, you get detailed reports as standard, stored locally with no separate tools required.
At-a-glance flow graphs show usage trends with predefined and customizable reports, providing key web activity. Report anonymization hides user names, requiring the four-eyes-principle to unhide them.
Flexible Deployment
Sophos UTM gives you complete security—from the network firewall to endpoint antivirus—in a single modular appliance.
Install as hardware, software or a virtual appliance or even in the cloud
License our protection modules individually. Or, you can choose one of our pre-packaged licenses
Centrally manage multiple appliances through IPsec VPN tunnels with our Free UTM Manager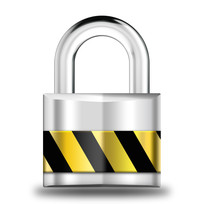 A proper Firewall is a must for any business in today's world and can vary greatly in features and performance.  If the task of choosing the correct Firewall solution becomes too difficult, or if you have any questions, give us a call.
We pride ourselves on working with clients to find the right hardware to meet both present and future needs while staying within budgetary requirements.